In this section :
1 – Overview
Search functions are enabled in all documents following certain criteria…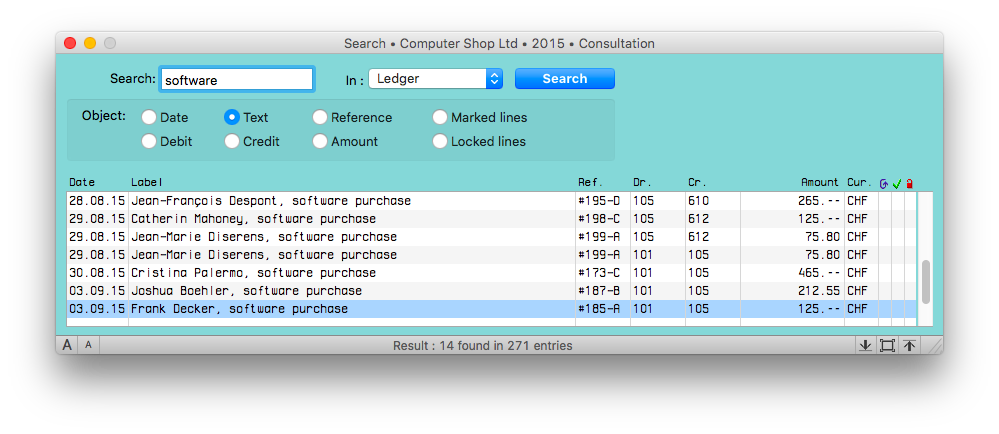 The trial balance and the chart of accounts search functions only work for the account names.
You can select any line in the search results and double-click on it in order to have it highlighted in the original document (i.e. ledger, trial balance or chart of accounts).
NOTE : The text entered in the search field is not case-sensitive. Accents will also be ignored.
2 – Search modes
There are two types of search modes. In simple search mode, enabled by default, you must click on the "Search" button to show results.
You can also enable the intuitive search mode in MacCompta > Preferences. This mode will show search results as you type them in the search field.
NOTE : In both cases, to validate the search, press Enter/Return.

Once the search is launched, the cursor will automatically go to the first line of results. You can simply return to the search field by pressing Backspace.